BAKERY & PATISSERIE
Complement your blissful holiday with delicious flavours at Patisserie Macaroon and Nazar Bakery. Enjoy Turkish simit, macaroons, chocolate, ice cream and sandwiches as well as various snacks from around the world at Regnum Carya.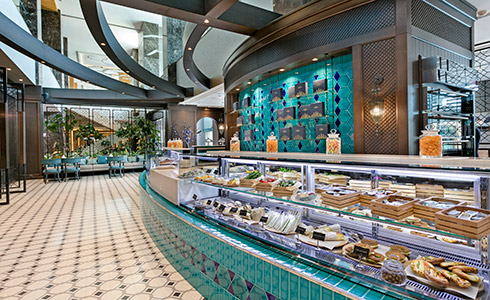 NAZAR BAKERY
Nazar Bakery is another bakery in Regnum Carya that serves guests all day long. At Nazar Bakery, you can enjoy bakery and patisserie items featured on the menu at any time during the day from Turkish pastries and desserts to breakfast items.
MACAROON PATISSERIE
Make sweet memories at Regnum Carya's Macaroon Patisserie. For a delightful break, enjoy the delicious and tempting French desserts. It is the perfect spot for you to  enjoy delicious tastes while  leisurely sipping your coffee or tea.