Having served as a leader in the international golf tourism industry under the title Carya Golf Club for many years, the Öztürk Group of Companies has shifted its experience and knowledge to the hotel operations side with the opening of Regnum Carya.
The construction of this magnificent all-inclusive hotel in Belek-Antalya, which is fully funded by the Öztürk Group of Companies, has been undertaken by Regnum, Turkey. The interior architecture was designed by Arketipo, which, under the guidance of Mert Yanpal, is renowned around the world for its domestic and overseas projects.
Regnum Carya is proud to have hosted the G-20 World Summit in November 2015. 
Established by Mr Fikret Ozturk, the conglomerate constantly strives to keep its reputation for best business practices and social responsibility to the fore. It provides large scale employment across a wide range of sectors in excellent work conditions and, as a priority, protects the environment.
It also voluntarily assists many social causes. The clear intention is to proudly evolve a legacy, from which many future generations can benefit. The Ozturk Group is currently active in Petroleum Distribution, Real Estate Development, Hospitality, Logistics, Agriculture, Mining and Pet Products, with a combined turnover of 11 billion US dollars.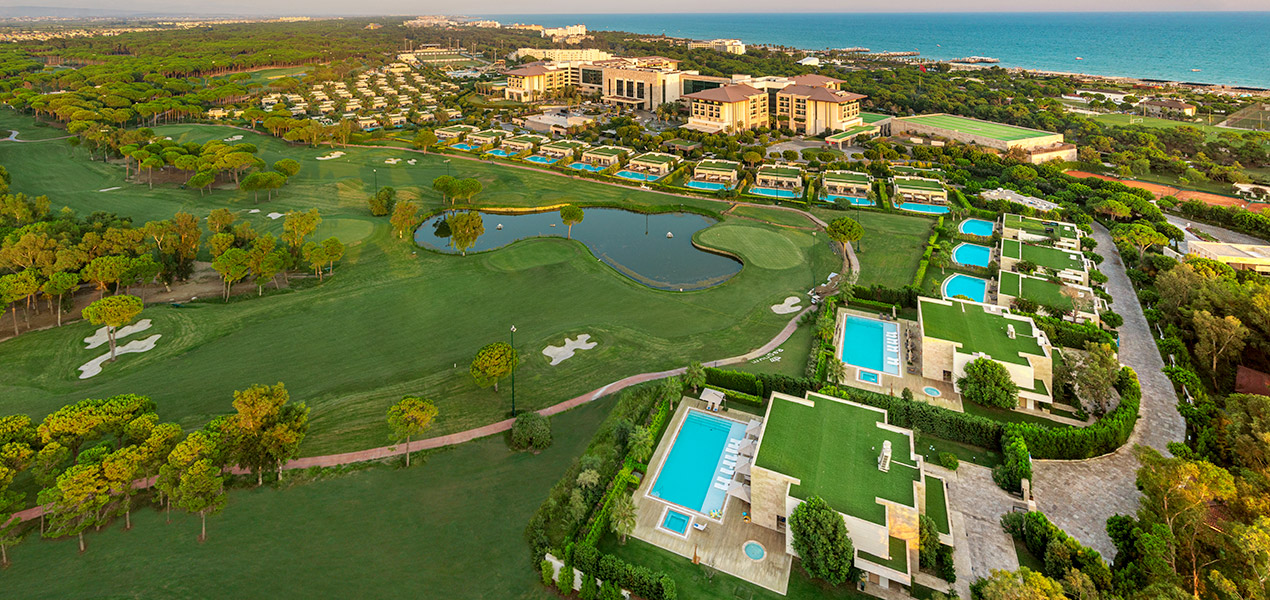 MISSION
To leave lasting memories in the lives of our guests with our service approach that exceeds expectations by offering luxury combined with elegance, simplicity and nature amidst the tranquil and pleasant settings created for our guests of all ages and different cultures.
VISION
To be a global brand that distinguishes itself from its competitors by providing unique guest experiences, contribute to the region's development and brand value while continuously improving itself and to be the first choice of guests, employees and all partners.
OUR VALUES
Vision
To provide innovative, unique, industry-inspiring, value-creating services.
Respect for Nature and The Environment
To place importance on sustainability throughout our facilities designed with inspiration from nature, to respect nature and the environment.
Respect for Humans
To make all our guests, employees and partners feel safe, peaceful, valuable and happy by placing them at the center of our quality service approach.
Sincerity
To establish lasting, fair and warm relations with our sincere approach.
Perfection
To believe in the importance of teamwork, to be the best in what we do with the services we continuously develop and improve.
OUR PRINCIPLES
Turkey is our strength!
As Turkey's company we work with love for our country, not because it is our business.
We respect the past and we look to the future with tolerance.
We welcome people with a smile, take care and show courtesy.
We accommodate everyone in a clean environment where they feel at home, and strive to provide the best service.
We aim to win hearts and never give up our principles.
You are our strength!