BUFFET
The Olive Restaurant is Regnum Carya's main restaurant, serving outstanding breakfast, lunch, and dinner buffets daily. Its seemingly never-ending selection of dishes are very impressive in variety, quality and presentation.
OLIVE RESTAURANT
Olive Restaurant brings world flavors from different cuisines to her guests every evening with her renewed style. You can taste different dishes every evening with Mexican, Turkish, Far East, Italian, European, Seafood and BBQ concepts. Olive Restaurant serves with indoor, terrace, adult and children's sections.
Buffet
LEARN MORE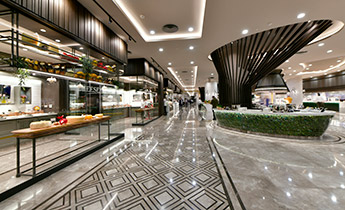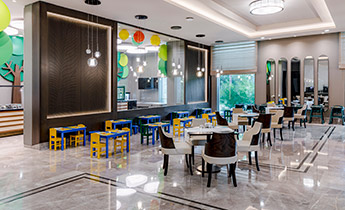 JR. GOURMET RESTAURANT
A healthy and comfortable dining area within Olive Restaurant reserved for children. At Jr. Gourmet Restaurant your child's favourite meals and a wide selection of food for your little ones are served.
Buffet
LEARN MORE
CHUCKLES KIDS CLUB RESTAURANT
All-day entertaining activities for children take place in the fun world of Chuckles Kids Club at Regnum Carya. Chuckles Kids Club Restaurant is another dining area allocated for babies and children.
Buffet
LEARN MORE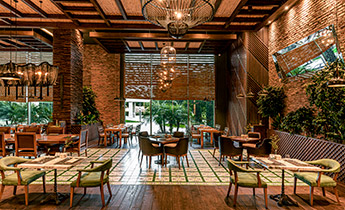 DAPHNE
Daphne Restaurant, open from 22.00 to 07:00 during the summer season and serving as a snack restaurant during the winter season, also offers buffet style dining service for special occasions.
Buffet (Special Programs)
LEARN MORE