BEACH & POOLS & AQUAWORLD
Situated on a private, white sand beach overlooking the Mediterranean Sea in Belek-Antalya, Regnum Carya offers guests an exhilarating variety of activities. With day and nightlife pursuits for guests of all ages, we ensure a diverse and unique experience to match the best all-inclusive beach hotels in the world. A 1,500 square meters wave pool, swimming pools, waterpark, speed slide, tube slide, crazy river, rotating water slide and children's pool await you at the specially designed Aquaworld.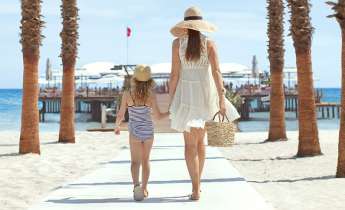 BEACH LIFE
Bask in the sun and unwind on your relaxing sunbed on the white sand beach or on the green grass at Regnum Carya's beach. Enjoy the sunbeds, pavilions and snacks from the Food Court conveniently located near the large spacious grass area.
LEARN MORE
PIERS & PAVILIONS
Spend a pleasant day with your loved ones in our exclusive pavilions. Whether on the beach or on the pier, enjoy nature and your holiday in the pavilions featuring different concepts.
LEARN MORE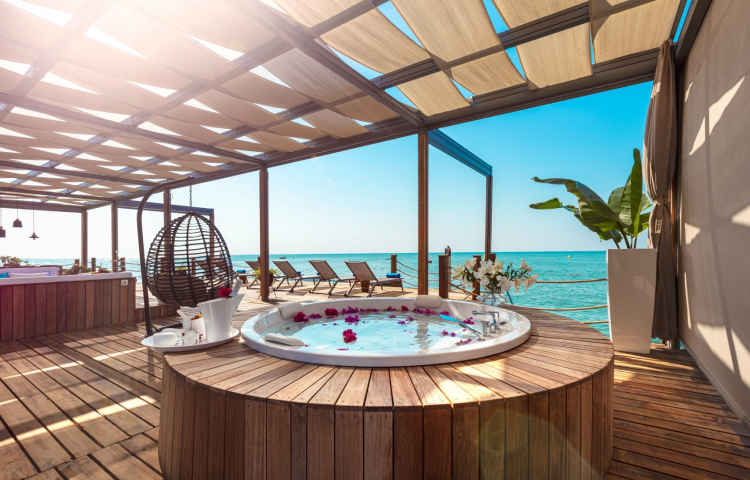 POOLS
Enjoy your holiday to the fullest in the activity pool, adult pool, heated outdoor pool as well as the heated indoor and outdoor pools in the SPA Center.
LEARN MORE
AQUAWORLD
Get ready to immerse in loads of fun in Aquaworld, the adrenaline-filled world of Regnum Carya. Experience excitement at its peak and push the limits of adventure with the different activities we offer at Aquaworld.
LEARN MORE